Summer Lovin'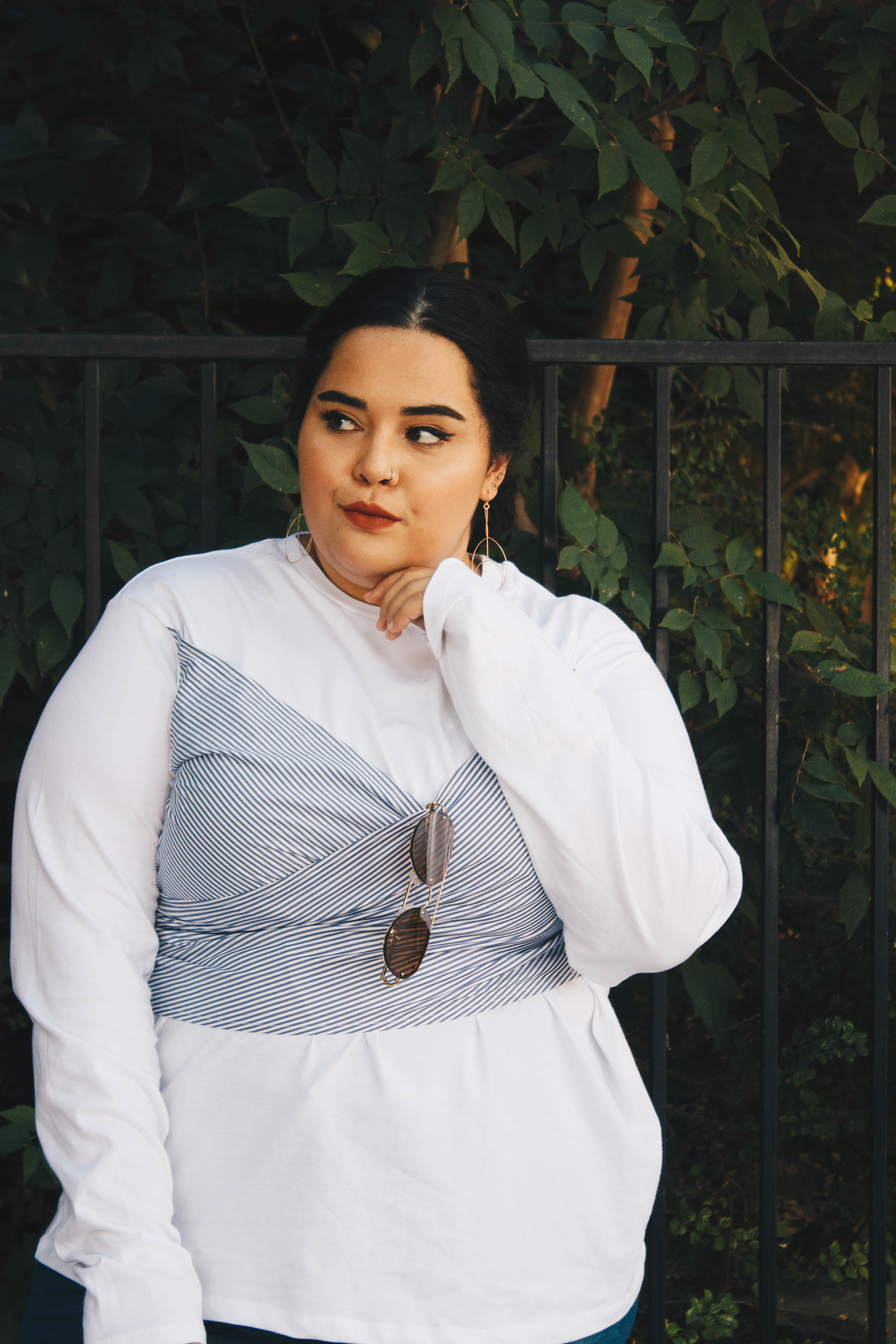 Okay, let's just address the big elephant in the room: why am I wearing long sleeves in Summer? Here's the deal, I have always worn quarter sleeves and long sleeves no matter what the season. I don't mind it and as we all know by know, I love layering-- even in 100-degree weather (I know I'm crazy). Now, if you're anything like me or would be down to wear long sleeves in the Summer if it was light, then this ASOS Curve striped shirt with wrap detail is your answer. Yes, it is a bit of a "funky" blouse and it's fit is also funky. But, I've been loving this look on so many people and thought "You know what, I might as well try it." As for shoes, sweet lawd these ARE SO CUTE. And, they're wide fit!! That's a major win for me.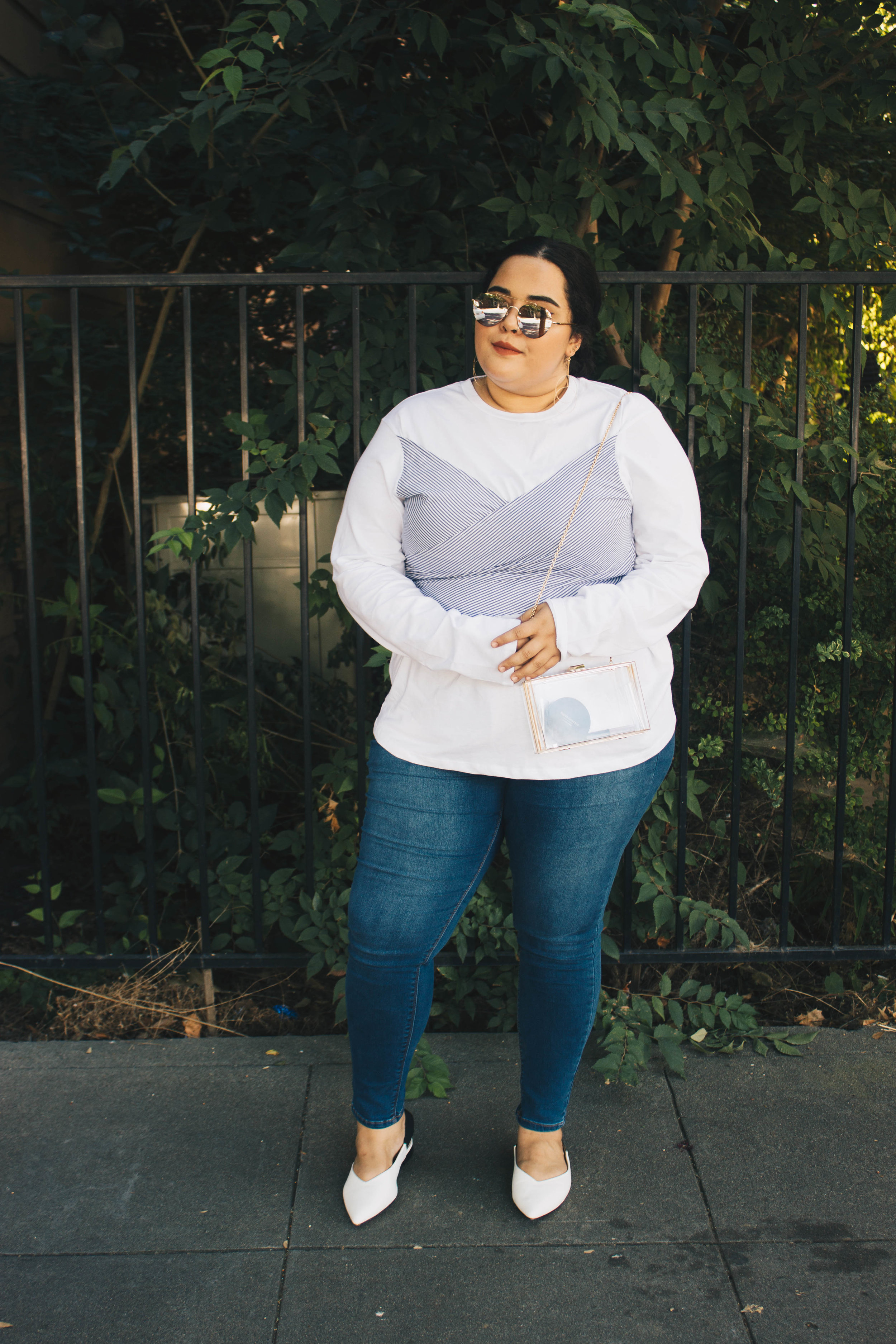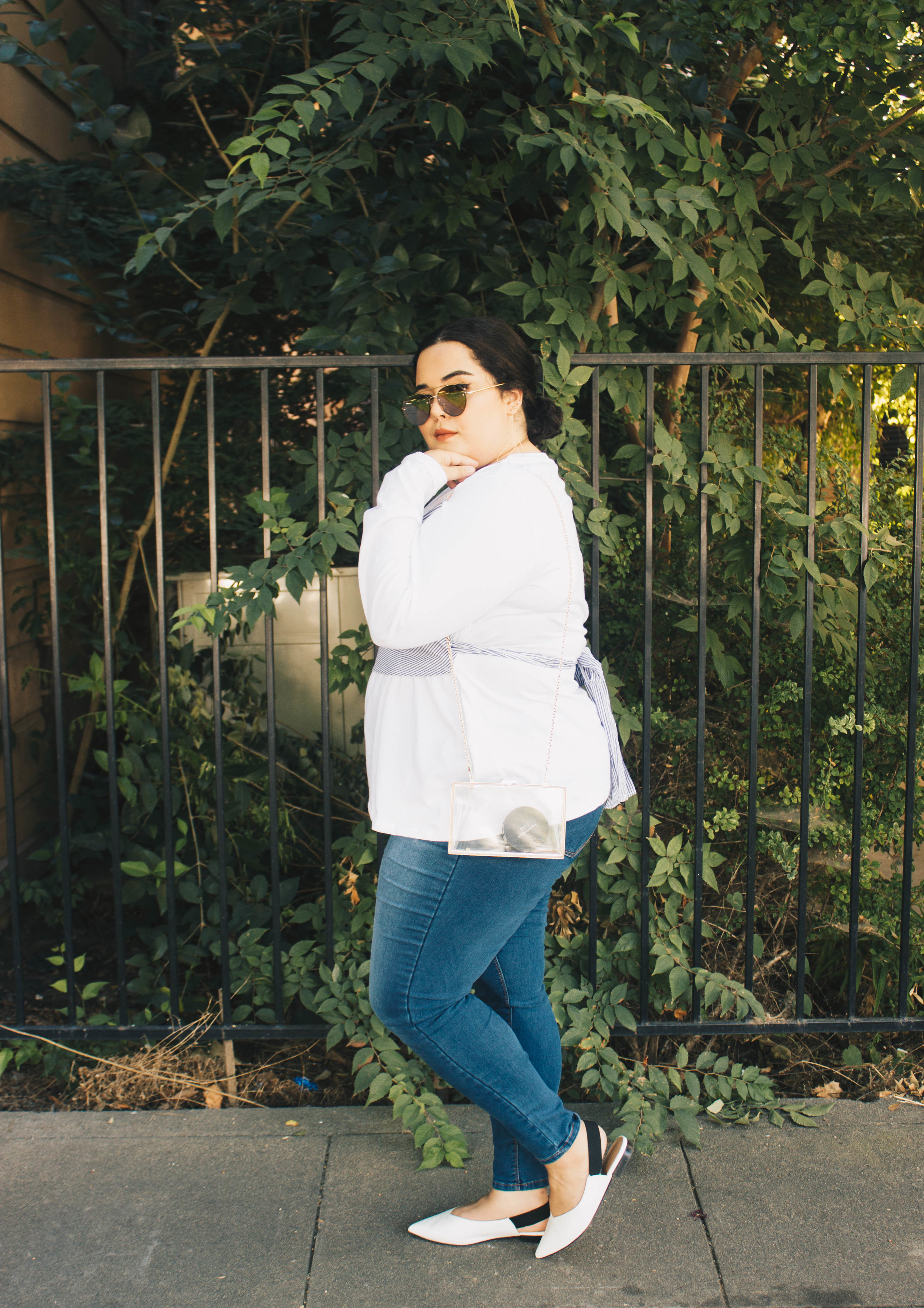 Are you signed up for my newsletter? Subscribe below! Check your spam if you don't get any confirmation email, it falls in there sometimes.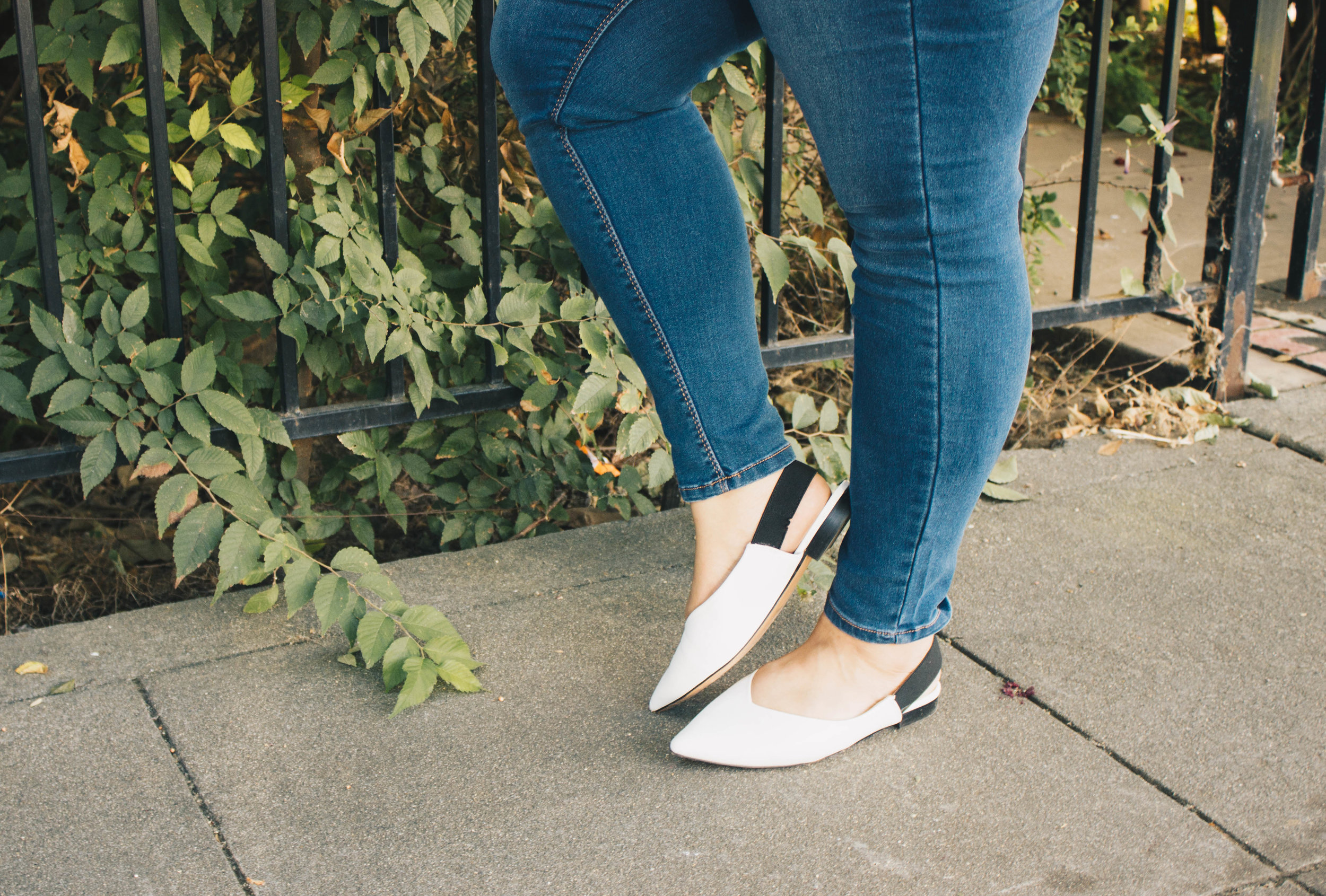 The Low Down On The Jeans And Accessories
Curve Appeal reached out to me to send me a pair of their denim. I hadn't heard of the brand and I love trying out different denim. They set me this pair and the minute I tried them on I knew I was going to be wearing them for many outfits. As someone who is 5'4", which I consider average (but sometimes short), finding the right length for denim is hard. These ones landed right on my ankle and were fitted around my entire leg (*Curve Appeal is coming to stores soon). As for the bag and earrings, I was dreaming. This clear Pedalai clutch from Call It Spring is not to be messed with. It came with a small wallet inside, but I chose it because I liked the idea of it being 100% transparent. Earrings are super subtle double hoops, also from Call It Spring, and add a perfect touch.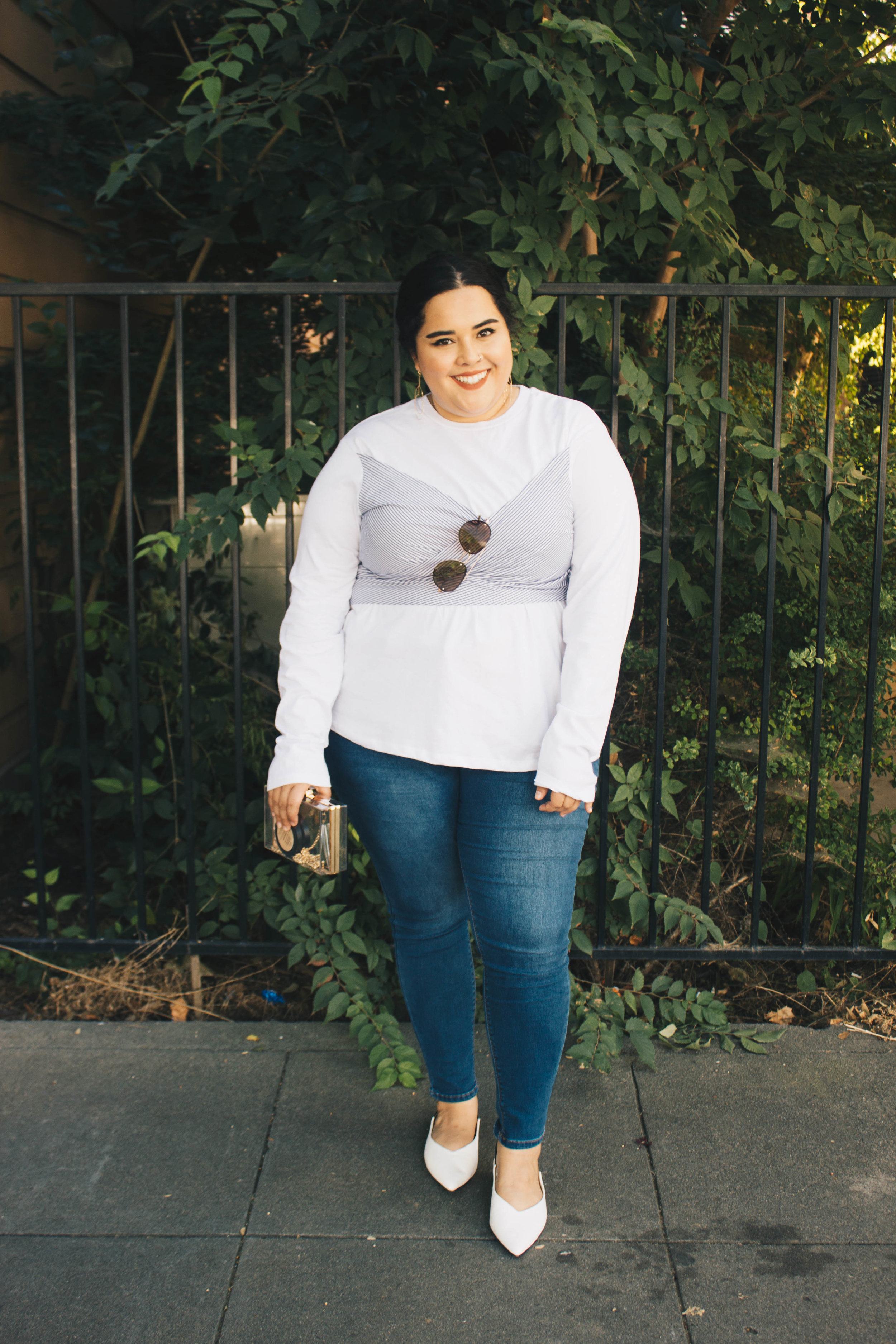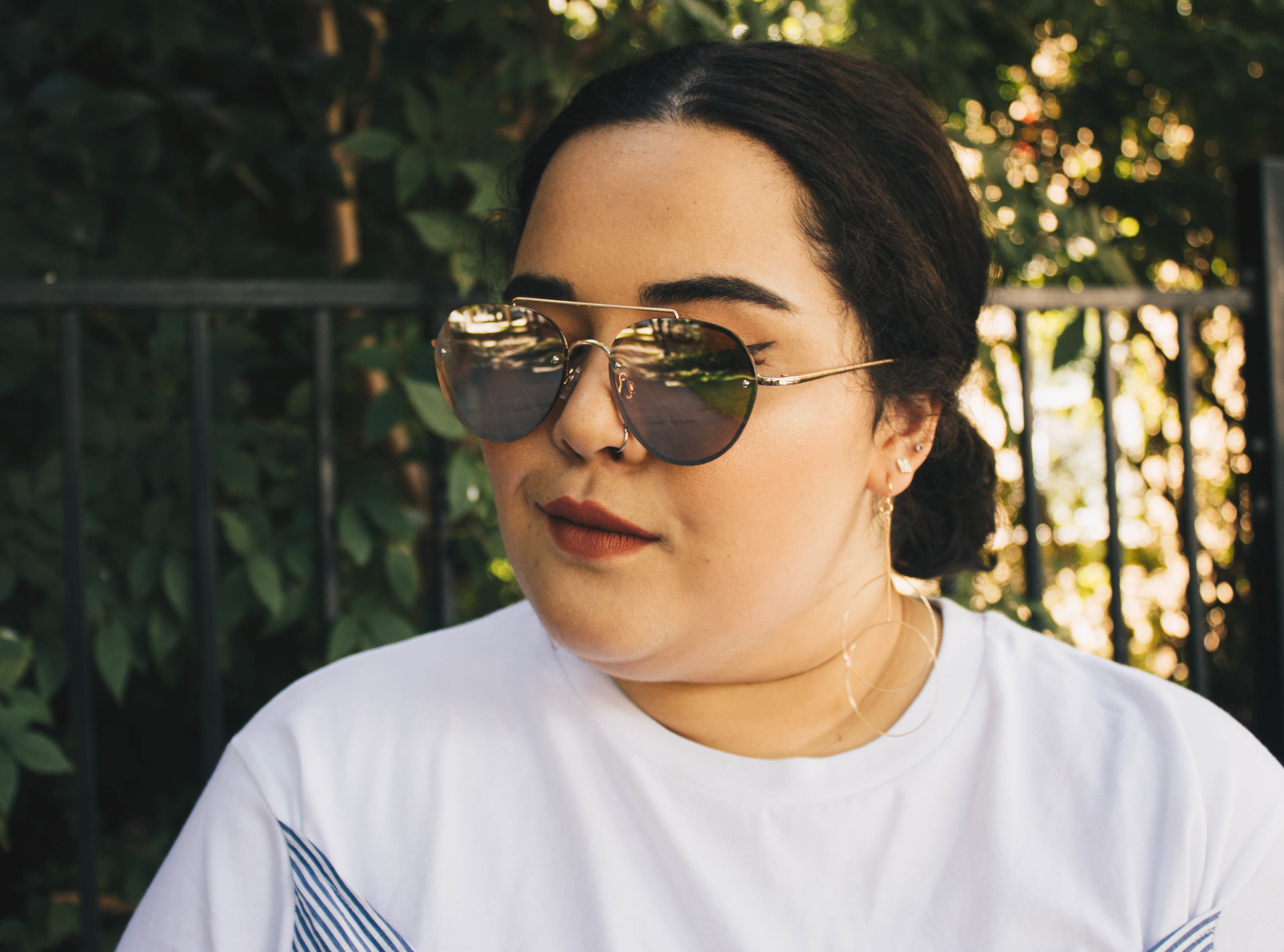 About The Fit
If you have wide feet, you will love the fit on these. I am usually and 8/8.5/9 with regular sized shoes. But, with these, I got an 8 and they were still a bit loose.
Photo Credit: @photographybyyasmeen