A Retro Ode
Taking it back a few decades because why the hell not. This has to be one of my favorite looks I've ever blogged about because of the memories and stories that some of these pieces hold.
The bag is vintage Gucci that was my mom's for the longest time. She didn't wear it much and as we were attempting a closet detox, I couldn't let her sell it. It had to be mine.
I added a medium size black and gold ASOS belt as a subtle but flattering touch.
The sunglasses! My maternal grandfather, may he rest in peace, would give me Christmas gifts every year. One year, he gave me a purse from Kohl's that I was absolutely obsessed with. When I first opened the bag, I could feel in the pockets that something was inside. It was these glasses. They weren't part of my grandfather's gift to me and had some how ended up in the purse. I've kept them ever since and finally found the perfect time to wear them!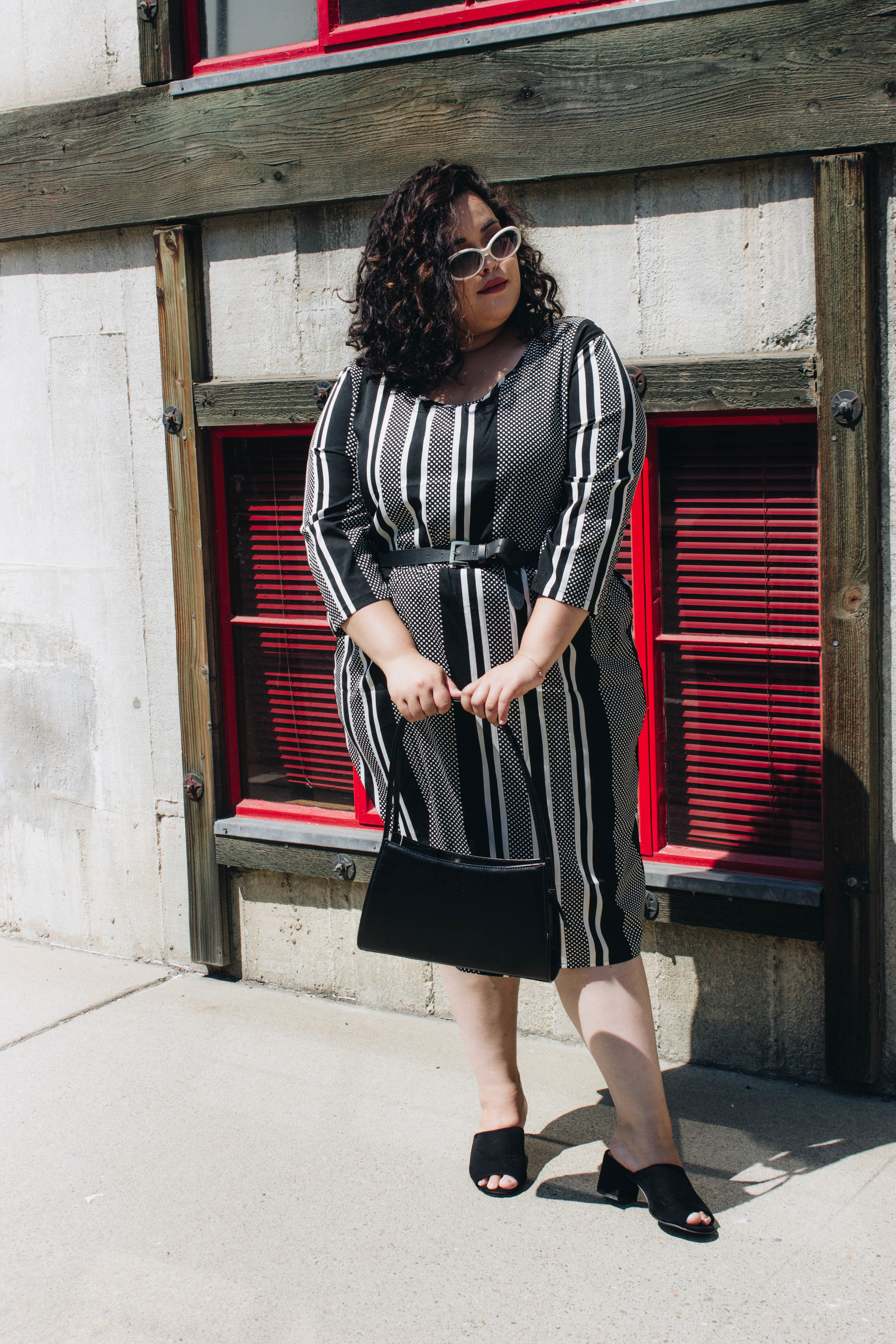 This white and black dress is unlike anything I have in my closet. Truthfully, I was scared to buy it. I've often avoided bold prints on clothing. But, 2017 has been the year of "why the hell not?" (See beginning of this post for more proof). When it came in the mail, I knew I had to style it with a 1960s retro flair.