4 Reasons Why Black Denim Should Be Your Best Friend
I'm collaborating with Yours Clothing to showcase the power of black denim and 4 reasons why it needs to be your best friend.
1- It Will Never, Ever, Go Out Of Style
We've been wearing black denim for years, particularly in the '80s and early '90s. But, if you ask me, we millennials have brought it back in the past 5 years and have collectively decided to keep it. We're in a day and age in the fashion industry where we have thrown out so many rules on what you should and shouldn't wear (finally). Now it's if you want to wear it, wear the hell out of it.
2- It's A Wardrobe Essential You Didn't Know You Needed
Not a fan of the Canadian Tuxedo? Hate wearing your chambray tops on denim? Struggle to find the right wash of a jean to fit your darker tops? Black denim is almost always the solution. It completes the look, while not taking away from anything else you may be wearing.
3- You Can Dress It Up And Down
Yes, you can wear it to a job interview. Wear a statement blazer, pair of heels or loafers, and a button up top tucked in and you're good to go. And, yes, you can wear it to a music festival. An oversized camouflage jacket, a band tee, and your favorite sneaks. You're ready for front row adventures.
4- It's Comfortable
Now, don't quote me on this 100%; sometimes a pair of black denim can be super tight. But, 9 times out of 10, a pair of black denim is a whole lot more comfortable than other denim.
Lilac Top With Tie Flute Sleeves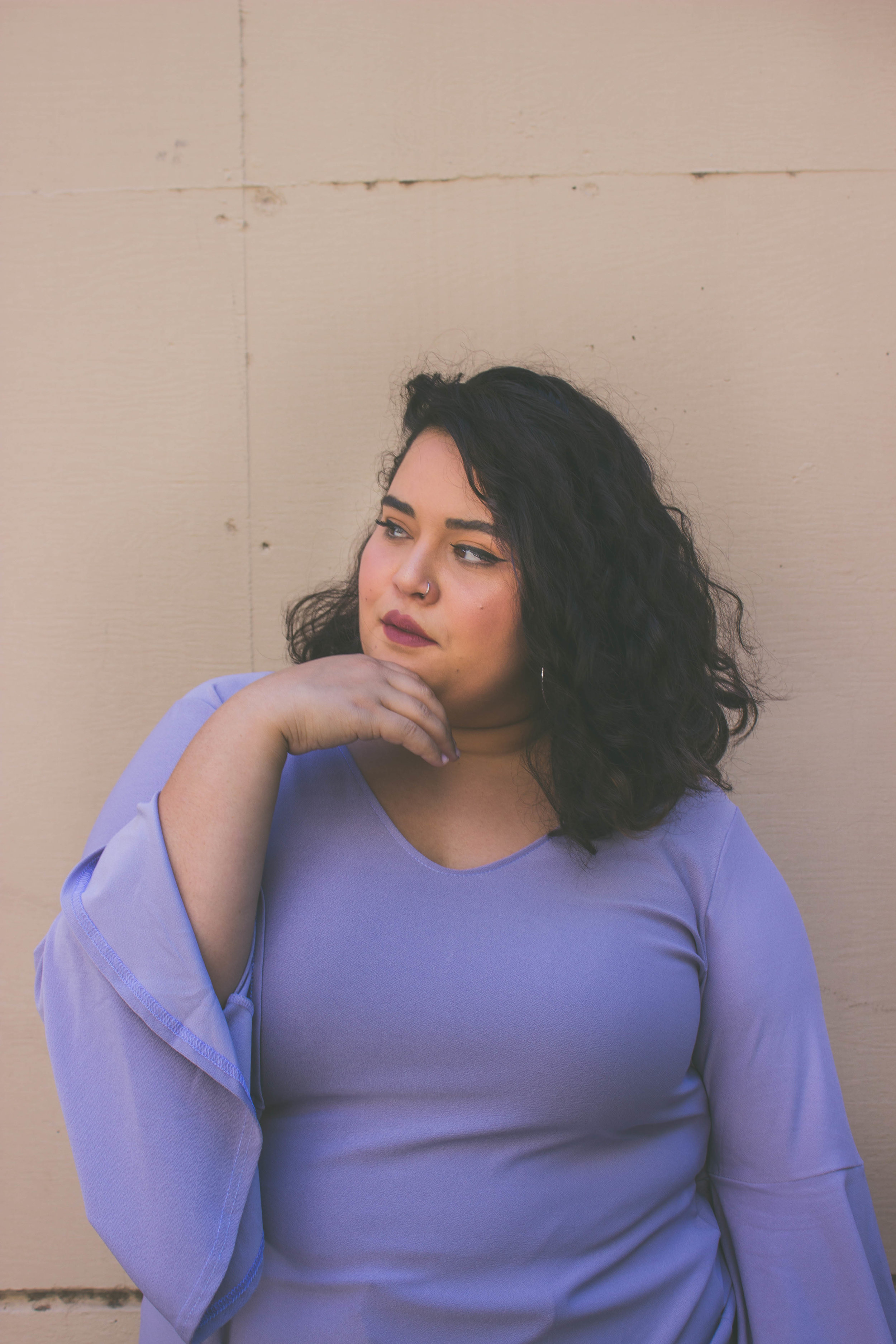 Black & White Stripe Longline Button-Up